Event Information 2015
NSW Hawkesbury, April 28th.to reserve your place!
Contact Glynis Dickinson, Coordinator for further information,
https://www.facebook.com/NSWWEGB
History, Event Information 2013 & 2014

Don't miss out on your chance!
 .

Fantastic!
WEQH2H first competition on March 30 2014, on the Central Coast!
 (please put that in your diaries folks, and come to our facebook page for more information).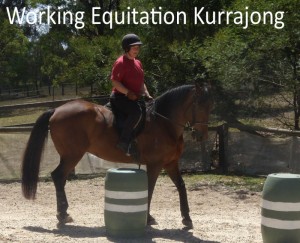 Classes
Novice, Beginners Dressage 1.Dressage test 3. $25 2. Ease of Handling Obstacles & Speed, $25    Intermediate Dressage 3. Dressage test 2A, $25 4. Ease of Handling Obstacles & Speed $25 5. Intermediate Obstacles & Speed (ridden with 1 hand ) $25  6. T & T. Judges choice,( judged throughout the tests) Presentation $20 7. Judging Fee. $20 1st, 2nd , 3rd  Awards will be presented for Classes 1 to 5 Award for Class 6.
.
FOR THE FIRST TIME IN THE TWEED
Working Equitation was  a great success
Held on  Saturday 24th & Sunday 25 August 2013 
 (9 am – 4 pm both days)
At the  Omaru Classical Riding Centre 
707 Limpinwood Road, Limpinwood (near Tyalgum)
WE Clinic Flyer TWEED. Diana For more info and to book in, please
contact: Dianne Baxter on 02 66792238 or email  ddbaxter@bigpond.com
.
Pedro's Next Clinic Dates have changed
from, "28th September 14th October"! They will now be held in February and 1st week in March 2014. Use the Link below for more information, and to contact an accredited Working Equitation Trainer in Australasia
Past Events "A True Working Equitation Master"
 "Was here in Australia"
Pedro Nuno Neves
From Portugal
By invitation of Gill Kennerley
The Promoter and Accreditor of,
Working Equitation in Australia; est. 2007.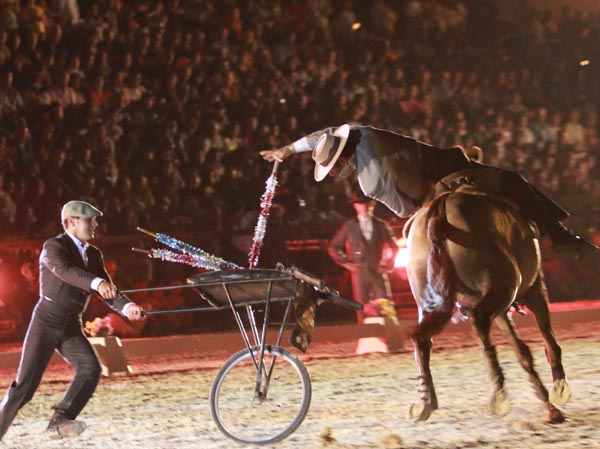 Pedro Neves Clinc
Pedro Neves is a Portuguese trainer and Working Equitation Expert. See links
Pedro visitied Australia from 19th. April to 20th May.2013
the Clinics held in Australia!
GILL KENNERLEY,  NSW Kurrajong, BECARRA LLOYD Mt Wallace Vic, CHRIS FOWLES  NSW Grafton,MARK MASON. NSW Gosford, KATE FENNER. NSW Goulburn
Please contact any of the above clinicians in your area.
for booking your place with Pedro Neves
To avoid disappointment please book early, as it will be first come first served basis.
A non refundable deposit will be required.
Fence sitting available $40 per person, "We look forward to his return"!

W.A. Perth. May 4th & 5th was a Great Success
Dardanup Equetsrian Centre, May 4th & 5th 2013,
WOW what a wonderful weekend of the very first Introduction of Working Equitation in Western Australia. Well done everyone who made the big trip, we had horses & riders drive for hours from all over WA to attend the weekend and especially team Morgan, three Morgan's at the one clinic, its unheard of!!!! A fantastic group of riders and horses, thank you to Sue Buckley for hosting & looking forward to seeing WE grow in WA !
Sue Buckley (p) 08 9728 0454 or email desertdog@westnet.com.au